COMPANY PROFILE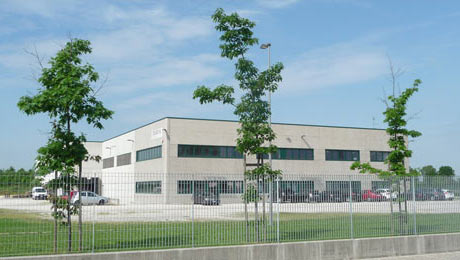 In MAN srl we think that quality is a valuable asset. For this reason it's the base of all our products.
The company MAN Ltd was born in Manzano in 1970 and since that time it has been synonymous with innovative solutions in the manufacturing of quality furnishing , expecially chairs, street furniture in steel, aluminum, stainless steel, for both home and contract use . Since its founding MAN Ltd has made of quality, competence, development and technological innovation its strength's points, characterized by high specialization in production and ensuring a high level of know-how on the material.

Over the years, MAN Ltd has achieved important results, so as to gain a prominent position in the international market and now it arrives to be a leading partner for companies, retailers and designers. The company's production is the result of a perfect combination of performance, technology, aesthetics and functionality that have made since generations MAN Ltd as an international benchmark in the industry.

MAN Ltd invests continuously in research, design and technological innovation to provide its customers with high quality products, always seeking the best answer to the most varied needs. A close-knit professional team is dedicated daily with enthusiasm, passion and determination to search for new solutions that can satisfy every possible demand. Parts made by the firm of Manzano found references for decades in the most prestigious companies in the finest hotels and in the production of refined design.
MISSION
Pride for quality. It can be summarized as the mission that MAN Ltd is given to always be able to propose technical solutions and quality of excellence with professionalism, expertise and attention to detail, the factors that in the decades have made it as a success.

Each project revolves around customer satisfaction. MAN Ltd offers a wide range of accessories and frames for seatings, but is also able, in a short time, to create products specifically designed according to specific needs. The know-how acquired makes it possible to create processes that have high quality standards and that are executed with punctuality and flexibility, thanks to the decisive contribution of carefully selected suppliers.

The corporate structure also allows the development of prototypes, small series and large-scale, if required (as example in the contract field) is in charge of finished products packaged and putting in place a thorough search of partners for glass tops, wood, leather, foams and more.

The skilled technical department of MAN Ltd allows the necessary comparison between client and designer's studio, offering innovative and winning solutions that combine aesthetics and design with the help of the latest technology (Solid Works Rinoceros-Cad-Cam).
SERVICES
MAN Ltd provides to the customers a wide range of services. It's capable of supporting the partner companies in product development and feasibility analysis and costs, investments and industrialization, solutions for packing, shipping arrangement, providing the most suitable options and guidance to the project to be realized.
The services available are:
· Technical department for CAD design
· Department for tube and profiles automated cutting
· CNC tube bender up to 90mm diameter
· CNC flat steel bender
· Tube and flat profiles calender
· Steel bar calender from diameter 11mm to diameter 30mm
· Precleaning and automatic satin of square tube, rectangles, flats and sheets up to width 1050mm
· Hydraulic/Mechanical presses up to 150 tons
· Precision machining on CNC milling machine 1300x660x635
· Brazing and MIG automated welding (8 axes robot)
· Department cleaning and polishing
· Department for control, assembly and packaging
· Storage warehouse for finished components/products